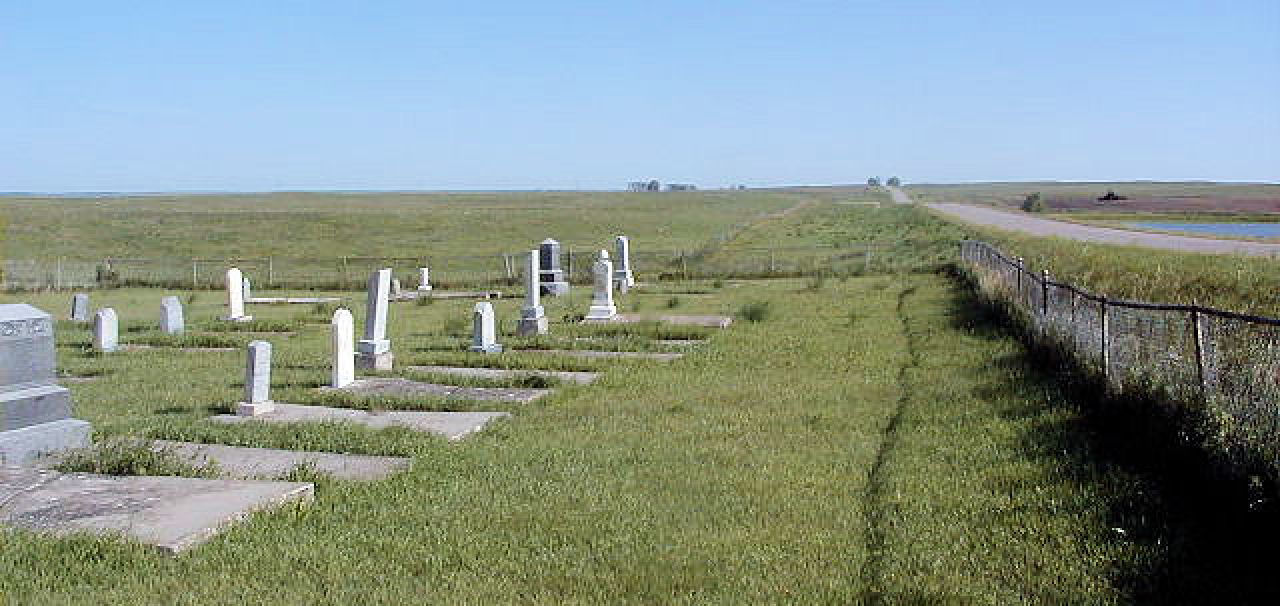 Ashley Jewish Homesteaders Cemetery
The Ashley Jewish Homesteaders Cemetery is the only permanent physical reminder of the McIntosh County, North Dakota Jewish farming community — the largest Jewish agricultural settlement in North Dakota. North Dakota had the fourth largest number of Jewish homesteaders in any state in the US from 1906 through 1915. Twelve-hundred Jewish farmers farmed on 250 homesteads in over fifty North Dakota settlements from the late 1870's.
Over 400 Jewish individuals lived on around 85 homesteads near Ashley. The McIntosh County Jewish homesteader community was made up of Russian and Romanian immigrants escaping persecution, including the Russian prohibition against Jews owning land for farming. They came to America after pogroms in their native lands, part of a migration of 1.25 million Jews between 1880 and 1920. Unlike most of their Jewish brethren who remained on or near the east coast in bigger cities, they headed to "The Great Northwest" to become farmers — boarding trains from New York to the prairie, then climbing into horse-drawn buggies or walking to Ashley in ruts of ox-cart trails from the train depot at Eureka, South Dakota, "Odessa of the North."
This Cemetery stands as a symbol of the acceptance the Jewish homesteaders felt to remain true to who they were, even on the harsh Dakota prairie. They were a registered Jewish congregation in 1907, before they had a building for worship or a formally trained rabbi. They were competent farmers and raisers of cattle and chickens, without prior experience. They were Americans — free to practice their religion and to choose their livelihood. The site was named by the National Parks Service of the Department of the Interior to the National Historic Register on 17 November 2015 as a significant historic property, worthy of preservation.